Chinese Lunar New Year's Event of Ibeehub: Investor Fireside Chat & Technology and Entrepreneurship Seminar was successfully held at February 11th at Artino Auctions in midtown Manhattan.
Nearly 70 investor representatives, entrepreneurs and mentors from start-ups in China and the United States, as well as professionals in the field of real estate and technology attended the event.  As a bridge to help start-ups and linking investment projects and resources between China and the United States, Ibeehub has maintained its professionalism and enthusiasm ever since its inception. The event was greatly supported by the business partners and investors. Let's take a look at the wonderful scene live!
Welcome Speech
At the beginning of the reception, Hu Feng, the Vice Consul General of Science and Technology of Consulate General of the People's Republic of China in New York, gave a welcome speech to this event on behalf of Dr. Jijun Xing, the Technology Consul who can not come for some reason. He affirmed the contribution Ibeehub has made to the Sino-American venture capital community since its establishment and expressed the attention and encouragement of the Ministry of Science and Technology on venture capital. Finally, he wished all the guests a happy new year and big fortune of the dog year.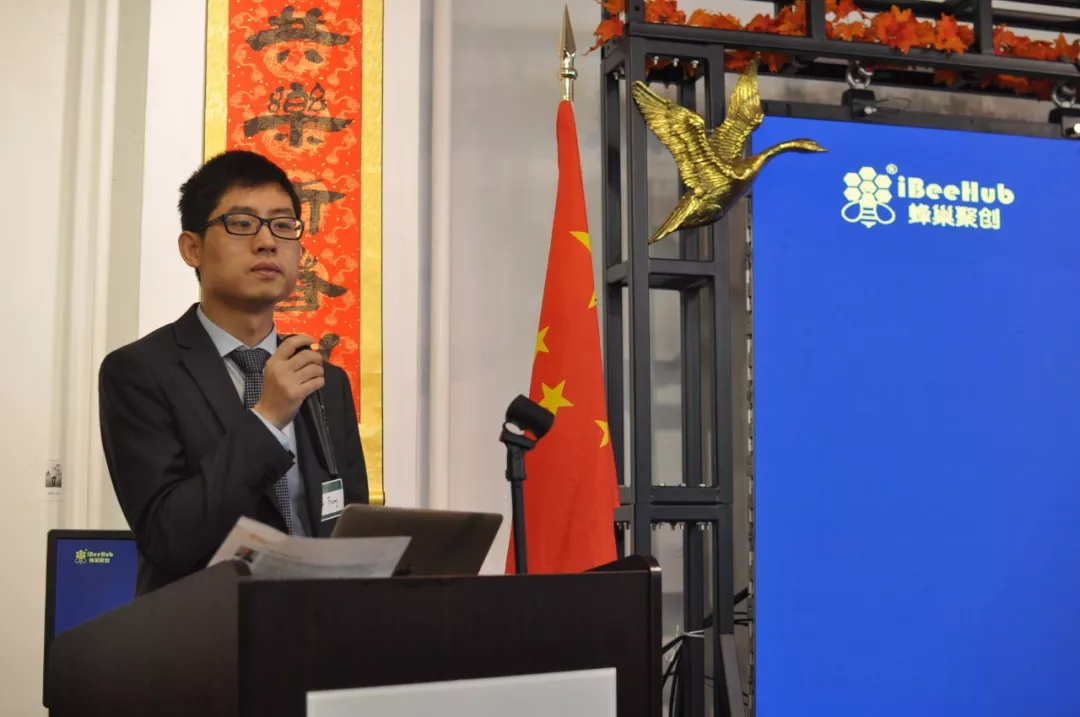 Kate Wei, the Principle of Operations at Ibeehub, expressed great welcome to all the guests and introduced the achievement of Ibeehub as an incubator platform and connecting investment platform between China and the United States and its outlook for 2018. In 2018, Ibeehub will continue to serve the Sino-American entrepreneurial community in the most professional manner and play the role of the bridge of the venture capital investment between China and the United States.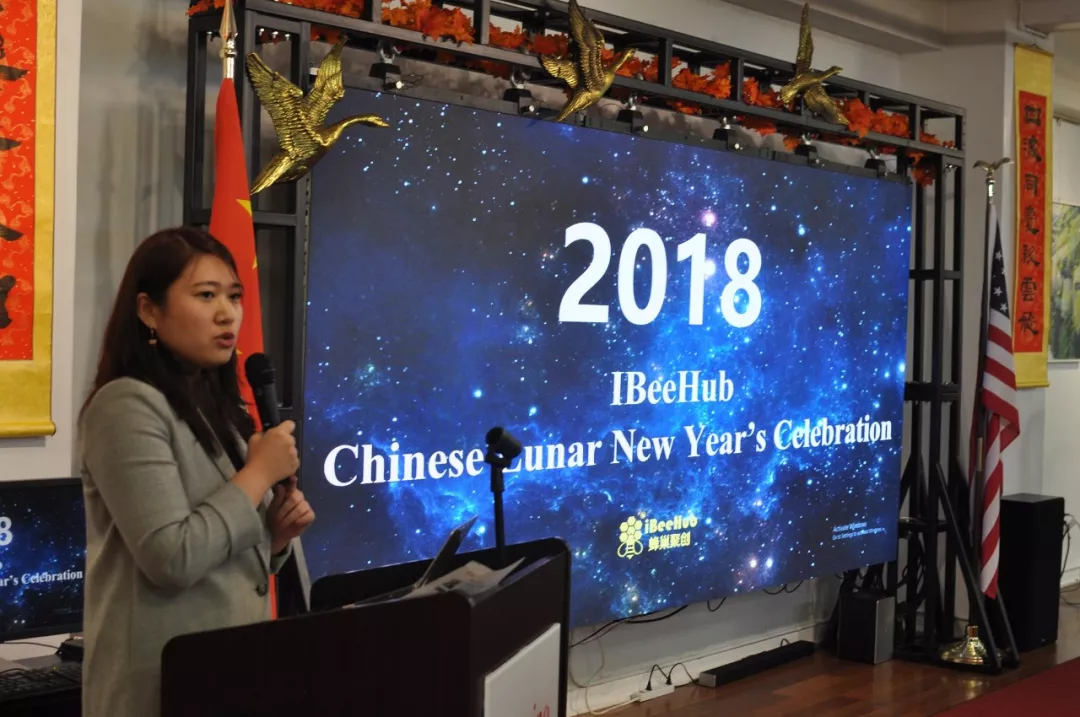 Investor Fireside Chat
We are honor to invite James Chen, co-founder of Ibeehub and Chlys Capital, and Harumi Urata-Thompson, CEO and founder of HUT Consulting, to discuss the cultural characteristics of Sino-American venture capital and the cultural characteristics of investment in Asia and America.
James Chen, co-Founder of iBeehub, a high-tech incubator based in NYC; co-founder of Chlys Capital, an angel investment fund. He is a CPA in both China and United States, a Chartered Global Management Accountant (CGMA) and an international tax & business advisor. Graduated from Peking University and came to New York more than 15 years ago, he is the founding chair of the Entrepreneurship Group of Peking University Alumni Association of Greater New York. His list of startup investments includes USEE,  Yuzhi Technology, Baoerwuyou, Nitero, Pill Club, RapidFind, VisualPathy, etc. Harumi Urata-Thompson is the founder and CEO of HUT Consulting. She is also responsible for consulting and serving on the boards of several companies. Prior, she was the COO for CFA Society New York, a nonprofit affiliate of the CFA Institute with 10,000 financial professionals previously. Harumi spent 14 years at Thomson Reuters where she held various positions and has a wealth of business operations management experience. They conducted in-depth communication on venture capital, cultural exchanges and cooperation.
Entrepreneurship Seminar regarding Technology and Real Estate
After enjoying the New Year specialties and fine wines provided by Artino Auctions, the discussion regarding technology and real estate entrepreneurship was officially launched. The seminar was hosted by Grace Ma who is from Real Estate Development and Investment Department in Connell Real Estate. The four guests are from four start-ups in the real estate industry: Tim Milazzo at StackSource, Jacques-Philippe Piverger at Realicity, Sam Lin at UTOFUN and Matt Lerner at Metrobutler. The guests and the host started discussions on how to integrate new technology with traditional real estate, how to improve the effectiveness of startup products or services, how to deal with new trends in the industry. They also interacted with the guests at the scene. The discussion lasted almost one and a half hours and the atmosphere is still in the ascendant.
Guest introduction:
Founder and CEO of Stack source Tim Milazzo:
Tim comes from tech giants Facebook and Google where he helped expand B2B marketplaces in Ad tech. Though being a top IT talent, Tim quit his job because he became interested in the real estate business and founded StackSource. StackSource is a tech-enabled commercial real estate loan platform. They connect investors who are developing or acquiring commercial properties with financing options like banks, insurance companies, and private lenders through an easy, transparent process.
Founder of Realicity Jacques-Philippe Piverger:
He has a lot business experience. He founded MPOWERD and Soleil group in the past.  As a Director at PineBridge Investments, helping direct over $10 billion of private equity, hedge and real estate transactions globally.  He is co-founder of The Council of Urban Professionals and a Young Global Leader of the World Economic Forum. Realicity is a platform that will revolutionize the brokerage side of the real estate market.
Founder and CEO of UTOFUN Sam Lin:
Sam had more than 10 years of experience in Real Estate, Politics and Economy. He is one of the long-time senior employees at Streeteasy, acquired by Zillow. Sam's company, UTOFUN, is a date-driven real estate investment information platform that offers Chinese investors and home buyer comprehensive information and analysis regarding real estate projects and sales listings in the United States.
Founder and CEO of Metrobutler Matt Lerner:
Matthew Lerner is a great serial entrepreneur, and he has already started two successful ventures and currently working on his third one called MetroButler. His first venture, EatBlue, specialized in advertising and PR campaigns for over 200 restaurants. After selling that company, he co-founded his second company, Gift Connect, in 2011. Gift Connect is a unique, performance based gifting platform, and has closed over $6M in funding through Series B financing. MetroButler is now his main business focus, and it offers a property management and concierge service specifically tailored to short-term rentals.
Moderator Grace Ma:
Grace Ma graduated from New York University with a master's degree in Real Estate Finance. Grace Ma is the Real Estate Development and Investment Associate at Connell Real Estate & Development Co., with responsibility for development and investment of multi-family and mixed-use investments in Northern New Jersey, Seattle, Dallas, Denver, Portland and North Carolina. She has almost 10 years work experience in Real Estate industry including asset management of commercial properties, capital market and acquisitions of multi-family and mixed-use properties.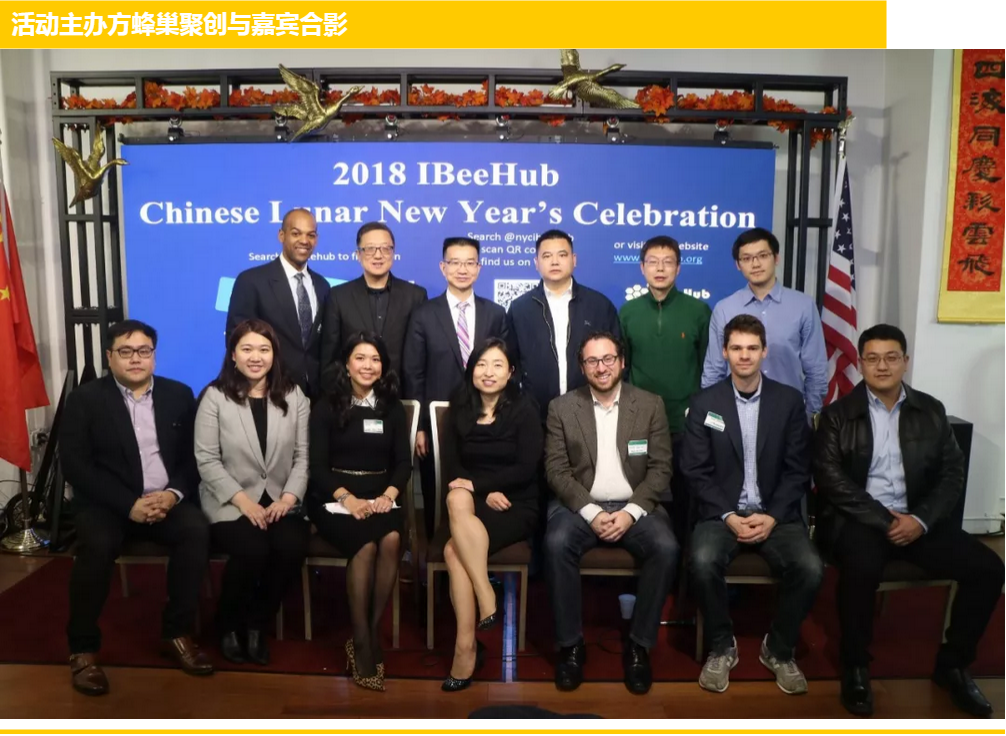 The first row from left:
UTOFUN Sam Lin, IBeeHub Kate Wei, Cornell Grace Ma, HUT Consulting Harumi Urata-Thompson, Metrobutler Matt Lerner,StackSouce Tim Milazzo,Summit Solar Bruce Wang
The second row from left:
Realicity Jacques-Philippe Piverger, IBeeHub and Chlys Capital Yansong Jiang,  IBeeHub and Chlys Capital James Chen, US Sichuan-Chongqing General Chamber of Commerce President Chun Chen, Executive Vice President and Real estate investor Hao Tang, CrowdFunz Person in Charge Li Zhang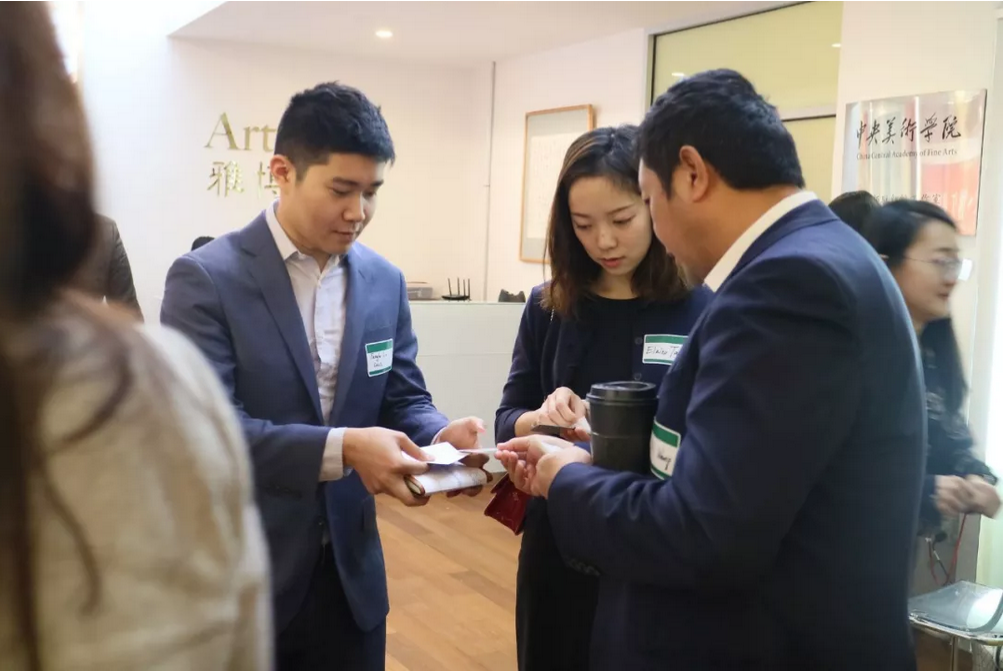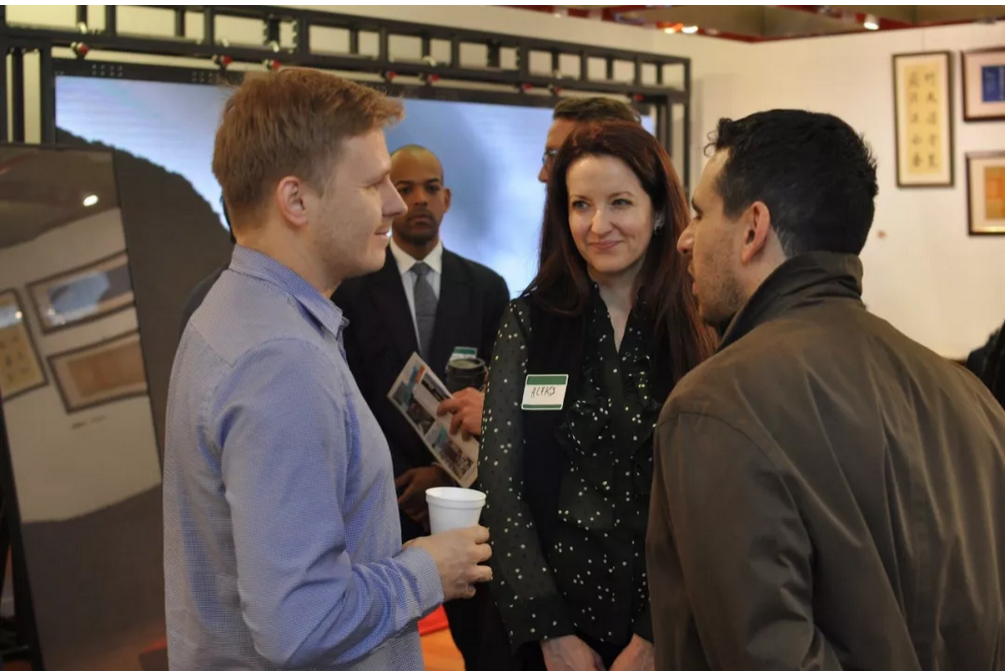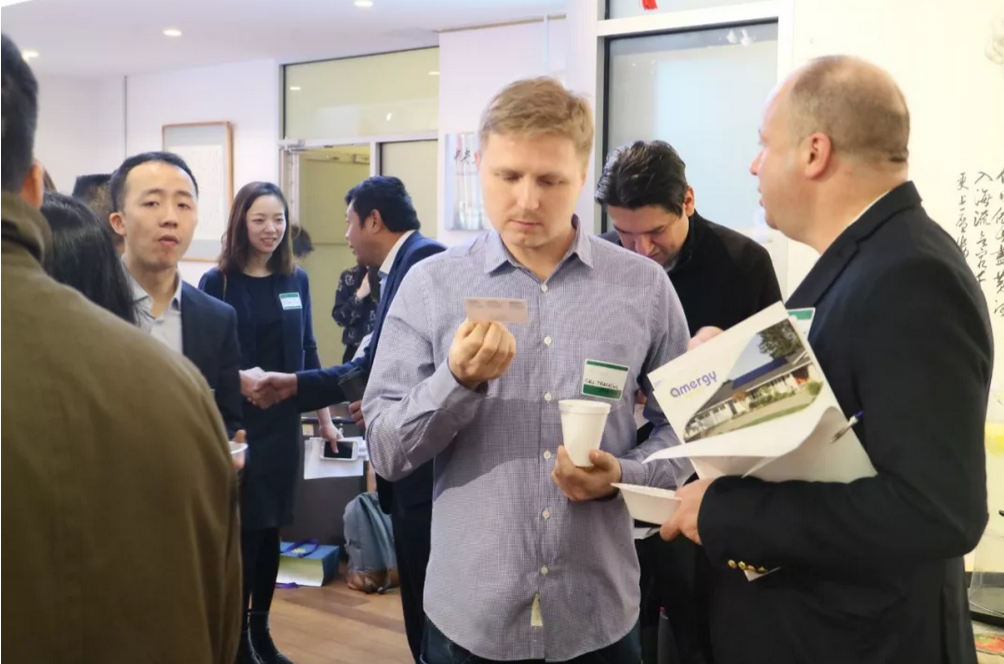 Event sponsor
Special thanks to the sponsors of this event
Peggy is the Realtor and Real Estate Investment Consultant at The Corcoran Group, the leading Real Estate firm in New York City and specializes in high-end properties.  She also holds Commercial & Investment Certification (CIREC) . She is good at helping her clients to pursue both listed and off-market properties.  In the year of 2017, her transition volume achieved above 10 Million dollar which including successful closing for townhouse in Manhattan, luxury new construction house in Long Island and investment properties over five boroughs. She focuses on high-end and investment properties. She is the member of AREPA (The Asian Real Estate Professional Association) and REBNY (The Real Estate Board of New York). Please feel free to contact her for any New York Real Estate related questions or inquiries.
Manhattan's Top 25 Sales Agent-June 2017(ranked 10th );
Manhattan's Top 20 Top Rental Individuals-November 2017
NRT National Top 1000 Sales Associates for 3rd Quarter of 2017
If you wants to know more information about New York real estate, feel free to contact Peggy. WeChat: peggypeng003 Mobile: 917-755-3628.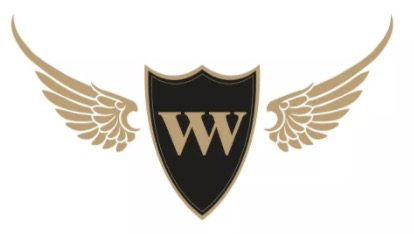 AiVW Fund is an investment and wealth management company which focuses on mid-long term real estate investment projects for Chinese entrepreneurs. We  provide professional services for the wealth management as well as the relocation service for the Chinese entrepreneurs family members, our investment projects include but not limited to student dormitory housing for well-known universities, wineries and farms etc.
Summit Solar is a Solar energy equipment supplier for commercial and domestic use. It has business in New Jersey, New York, Massachusetts and California and has installed more than 9,000 home solar systems and 300 commercial solar systems. The company's business includes investment loans and leases for small, medium and large commercial solar projects and domestic solar projects. The company has a strong design and installation team, financially sound investors and more than 10 years experience in applying for solar-related subsidies from government. Our aim is to help you get the most subsidies and save you the most on electricity, Go Green, Go Solar, For more information, please call (201) 6681078 or Email brucew@summitsolarcorp.com
CrowdFunz, focused on New York commercial real estate investment and financing areas, is a transparent, convenient and safe real estate crowdfunding platform. They strive to make the real estate investment and fundraising easy and safe. They believe small investors should have the right to join the growth opportunity of US real estate market, and also quality sponsors should deserve a simplified alternate fund source with reduced fee & flexible underwriting procedure. During the two years since its establishment, CrowdFunz has set itself apart from the real estate crowdfunding industry with its tailor-made technical framework, rigorous selection of projects, a consultant team with years of experience in real estate development and a core team that tirelessly strives to make breakthroughs. So far, CrowdFunz have helped developers financing nearly 10 million,  and helped investors earn more than 500,000. In the new year,CrowdFunz would find more High-quality projects and continue to provide investors with convenient and efficient investment channels.
About us
IBeeHub Inc. is a New York-based incubator located in the Wall Street district. Established by Peking University and Fudan University alumni in April 2015, IBeeHub is often referred to as the first professional Chinese incubator on the eastern side of the United States.
We provide services and advice regarding consulting, incubation, and seed funding to early-stage startup companies, and also serve as a dynamic social platform. Our advantage lies in our angel investment opportunities, expert execution team with practical entrepreneurship experiences, strong network of professionals and scholars, and research capabilities, which is at the forefront of the east coast.
So far IBeeHub has received much attention and has been widely reported in Chinese and foreign media. It was complimented by the Xinhua News Agency as "the most grounded incubator".
IBeehub is changing the history of China entrepreneurship on east coast of USA and growing with more than 20 entrepreneurial camps, dozens of entrepreneurs in the field of professional mentors, thousands of entrepreneurs, and investors from different industries.